The following wedding video packages are a list of services that are usually being
requested but if you would like something else or different, please let us know.
We will do our best to provide it if possible.
AFM is establishing a new standard in quality wedding video productions!
All our packages now include at least 2 manned cameras to capture your vows –
wedding videography at its best!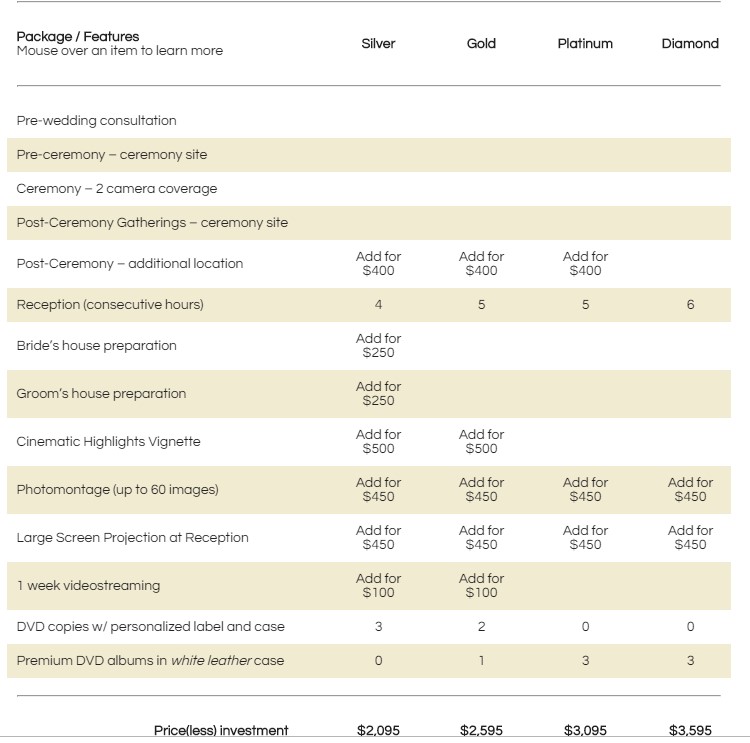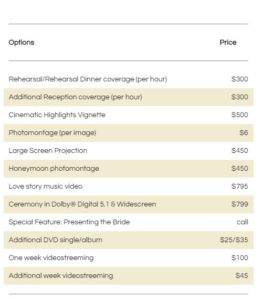 Note:
All prices quoted in Canadian dollars and are already cash discounted. Price, service and availability subject to change without notice. All applicable taxes are extra.
Please do not hesitate to contact us should you require
more information, have any questions regarding our wedding video packages or you need assistance
in customizing your wedding video production.